Are You Ready To Put Some High-Octane Sales Techniques To Work?
Update The Way You Sell and Stand Out
Selling Has Evolved, Now It's Your Turn
.
I watch professionals—day after day—continue to use the same outdated sales techniques, despite their burning desire to increase their income? Most professionals still use the methods found in the dusty books of sales that no longer work!
Over and over they make superficial adjustments and slight tweaks to their approach, which does nothing to increase profits.
Sales is like oxygen.
It is how your business stays alive.
The changes that are happening right now in sales and business are so major and so deep that you won't survive without evolving and strategically changing the game. Now!
Not later, NOW! Now when you get around to it, NOW! Not when you are in the mood, Now! Not, when your plate isn't so full, Now!

Do your sales techniques come across as tacky, old-school and salesy?

Is your sales language boring and screaming like you got stuck in 1972?

Still clinging on to the outdated way of selling and refusing to shake things up?
Goodbye To Business As Usual and The Status Quo!
Unfortunately, what worked reasonably well a decade ago is now miserably outdated and inadequate. Continuing to use stale techniques and clichés that are 30+ years behind the times are costing you sales and opportunities. They are becoming less and less effective and make you sound outdated, insincere and tacky.
Ditch the Sameness
Are you drowning in the rough seas of competition? Blending in versus standing out? Have you noticed that the marketplace is crowded with those who suffer from pay-attention-to-me syndrome? Enough already!
People are tuning you out. If you're getting tuned OUT, your profits are getting turned OFF. In a world full of many people selling the same thing, now is your chance to stand out.and get your prospects to S – T – O – P and notice YOU!
Bring On The Game-Changing, Money-Making, Client-Attracting Concepts!
Think you know everything about sales? Tell yourself you've been selling for years and couldn't possibly learn anything new? Think again. Generating NEW business the OLD way no longer works. You can't hang on to and use the old-school and same-o-lamo outdated techniques on today's smart and savvy consumer.
Not Sure If You are Using Old-School Language? Outdated Phrases? (See List Below)
~~~~~~~~~~~~~~~~~~~~~~~~~~~~~~~~~~~~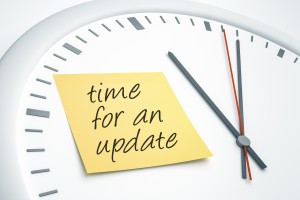 Dragging outdated skills into your future business will produce dreadful results. If you want superior — even extraordinary — results, you must evolve your approach and shift the way you sell and market to today's new consumer.
Differentiate yourself and stand out so it's easier for prospects to choose you over your competition. (who is selling the same thing.)
Warning Signs That We Need to Talk:
Can't get people to return your calls or answer your emails.

Unsure how to differentiate yourself from the competition.

Keep hearing price objections or that people need to think it over.

Wasting time, effort and energy chasing the wrong prospects.

Sending out bids or proposals to prospects that disappear.

Prospects are more focused on your price, instead of your value.

Struggle converting interested prospects into invested clients.

Tired of not making the money you deserve and desire.

Know there is a better way and ready to take action.
You are old-school and outdated if you sound like this…..
Did I catch you at a good time? Is now a good time to talk?
I would "love" to meet with you. I would "love" to grab a coffee.
Are you the decision maker? Who is the decision maker?
I wanted to follow up, reach out, touch base, check in…
Can I get a few minutes of your time to tell you about…
I know we could save you money and time.
What will it take to earn your business today?
If I could show you a way to X would you do Y?
What keeps you awake at night?
What's your budget?
and many more lame old-school phrases like these
Call to Discuss Your Unique Needs. 303-988-9157 or Fill Out The Form Below