Social Selling Linkedin Boot Camp
Help! There are millions of people using Linkedin ….

How and where do I start when using LinkedIn for prospecting?

What are the most effective subject lines and emails that grab prospects attention and respond?

Can I craft a sequence of messages that keep the conversation moving forward…not stall out?

How do I create connection requests, direct messages, and InMails that don't end up in the trash?
Linkedin is a powerful tool to attract prospects and leads, but if you can't convert them into clients, you're wasting time, money and energy. 
Utilize LinkedIn the Right Way
 (Yes, there is a way to get noticed and close more business)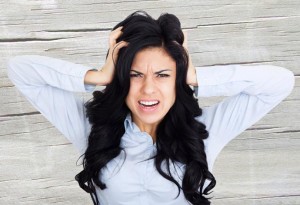 You will learn effective and powerful ways to use LinkedIn. Develop a strong system and powerful process that works for you and leads to more referrals and more clients.
I provide you with access to the path of effective prospecting. You can increase your impact and your income. . 
Don't get back on LinkedIn until we talk. Get help…..
Check yourself in and implement a strategy and a plan to generate results. Linkedin is a powerful tool if used properly. But, it can hurt you when not used correctly. 
.
Social Selling LinkedIn Boot Camp Includes:
Your personalized and customized private (one-on-one) sessions with me focus on a different topic, issue and business strategy that can be implemented immediately. Together we develop a 99-day accountability strategy, plan and process to follow so you can achieve rapid results. Create your personal "social selling 99-day strategy." 
Learn what to do, where to start and what to say to attract, connect and convert leads into closed business. You will have me as your coach and accountability partner to make sure your goals and objectives are met along the way.
In Social Selling Boot Camp You Will:
✔ Create engaging messages and emails that create interest, not resistance.
✔ Become masterful at connecting, engaging, marketing and selling yourself–online and offline.
✔ Learn the latest social media sales skills that attract (not repel) clients and customers.
✔ Create an online conversation that quickly moves to an offline meeting.
✔ Understand what motivates and inspires people to buy from you. (not your competition) 
✔ Implement marketing and sales procedures that keep your pipeline full.
✔ Efficiently schedule more appointments and close more sales.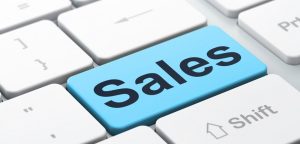 This boot camp is NOT for you if you're looking for a magic bullet or get-rich-quick program – it will be a waste of your time and mine. (Had to be said.)
If you are fired up, ready to learn what works and to do what it takes to apply proven strategies to your business, by all means, check yourself in. This boot camp can also be turned into a team training and group coaching. Investment level will vary.
There is no shortcut to developing a social selling strategy; it takes time and patience to build online relationships that turn into sales. If you're ready to play bigger and learn how to market yourself and generate more sales through LinkedIn. Boot camp be the best financial decision you will ever make. I guarantee that.
Ready to Check Yourself In? Call 303 988 9157 or fill out the form below.
.Image courtesy of Stuart Miles / FreeDigitalPhotos.net