The Sales and Marketing Accelerator Program
Tired of Using Boring Canned Pitches and Presentations? 
Ready to

Escape

 The Sea of Sameness and The Status Quo?
Want to Say NO To Outdated Sales Scripts, Phrases, and Closes?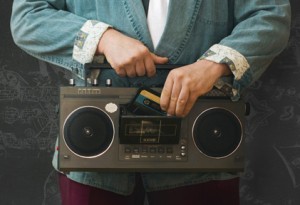 Out with the old and in with the new. If there was ever a time for new, it is now! The world is drowning in a crowded sea of competition and information and pay attention to me syndrome. The deep dark truth is….people are tuning you out.  If you're getting tuned OUT? Your profits are getting turned OFF!
Let's rattle some chains, shake things loose and kick up some dust around your sales and marketing. It's time to stop blending in and start standing out!
.
The Sales and Marketing Accelerator Program
Are you a go-getting action-taking professional who is tired of blending in with the competition and ready to stand out? Tired throwing money into the black hole marketing? Frustrated with losing opportunities and ready to transform your business into a powerful engine that consistently drives profit and revenue.  
Create your unique step-by-step customized plan that will move your business forward….faster than you ever would on your own. This program pays for itself in the form of new business and more clients—so your return on investment can be seen quickly.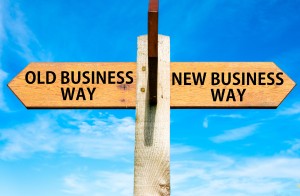 Everything will be laid out for you. We work through what to do and how to do it, what to say and how to say it to revitalize your business. Plus, give your business the leverage, profits, clients, and recognition it deserves.
Take a moment to think, really think carefully how much losing sales is costing you every day that you don't take action. Then compare it to what I offer. I rest my case!
A High-Octane Sales and Marketing Program 
➨ Attract new clients, systematically create new opportunities and referrals
➨ Create a customized sales and marketing strategy and repeatable system that defines your difference
➨ Articulate your message in a way that highlights your value and expertise – Not a pushy sales pitch
➨ Structure a "sales conversation" that is natural, authentic and comfortable
➨ Convert interested customers into loyal paying clients and raving fans who give referrals
➨ Learn how to carve out time for sales and marketing when you are busy doing client work
➨ Avoid coming across pushy or confrontational verses confident and compassionate
➨ Communicate your offer in a way that compels your clients to take action (not think about it)
➨ Effective social media networking and online communication skills
➨ Turn casual conversations into strong business discussions that lead to sales
Optional add-on – Linkedin Social Selling Boot Camp  http://www.lizwendling.com/social-selling-boot-camp/
All coaching requires a commitment of both time and money. This is not a tune-up, it is a transformation. Real and lasting change is a process. For the learning to stick and the strategies to be successful, you must be ready to do the work it takes to have what you say you want.
Skip reading and want to talk instead? http://www.lizwendling.com/strategy-call/
WHO IS THIS FOR?
This is for you if you understand that taking massive action is the only way to change. You are committed to achieving a high level of success, seeking innovative marketing and sales strategies and a clear plan. You appreciate accountability to stay on course and ready to invest in yourself. You obtain the guidance of a proven and successful mentor to be there for you every step of the way. It's Risk-Free and Guaranteed!
MY MONEY BACK COACHING GUARANTEE
If you are not satisfied with my services we will have a strategic talk to discuss next steps. And if after two months of implementing my tools and strategies into your business and you don't see the value, I will cancel our coaching arrangement – no hassles or hard feelings! We will lay out the ground rules and agree to the terms prior to moving forward. 
INVEST IN YOURSELF!
The biggest mistake you can make in your business is believing that issues and challenges will get better on their own, or magically work themselves out. They never do. Say YES to yourself and make an investment that pays for itself in new clients and more sales.
Call To Schedule Time With Me or Fill Out The Form Below.