What's the real cost of losing another sale?
How many sales are you sending over to your competition?
How much money and profit are you leaving on the table?
.
Profit NOW Coaching Programs
Investing in coaching saves you money. A lot of money. How? Because learning how to sell more effectively and confidently, will guarantee more closed sales and increased profits. You stop leaving money on the table. Bonus: you make your investment back in more closed business. It is that simple.
Is this you?

I understand that I need to market my products or services, but I don't know where or how to get started. It seems overwhelming. Help!

I know I need to sell myself but how can I  when I hate the process some much? Ahhh!

I want to tap into the power of LinkedIn and social media but have no clue what to say to begin the process. Arggh!
No matter why, where and how you got to the place you're at now –you'll discover new, effective ways to "push and stretch" yourself far beyond your current plateau or comfort level. 
Stop trying to fake it until you make it. Start harnessing your inner power and help yourself evolve gradually into the person you've always wanted to be— the person who's hiding inside you, begging to come out. It's about transitioning from good to great to extraordinary.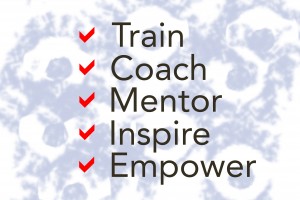 Profit NOW Coaching Programs
Building a step-by-step customized process will move your business forward and faster than you could on your own. Plus it pays for itself in the form of new clients and more income. Your return on investment can be seen quickly.  
This is not a one-size-fits-all, cookie-cutter programs. Why use someone else's plan or blueprint when you can create your own? (see our programs below)
Bust out of the old model and bring in a new way to profit . . .
Expand your sales and marketing knowledge and build a process that quickly produces results
Differentiate yourself and stand out from your competitors (who are selling the same thing)
Articulate and communicate  your value and expertise so you can close more sales
Master the critical stages of the buying and selling process and grow your business
Understand of the unique benefits and value your clients get from doing business with you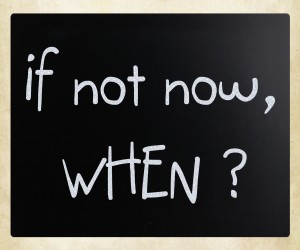 Are You Totally Excited and Completely Serious About Generating Results?
You must be committed to building a dramatically different kind of relationship with your prospects, or your business may not survive. What used to work has lost its power.
To close the gap between where you are to where you want to be, you need a proven process, an effective mentor, and training that drives you to take action. You can keep hoping to change your business and make more money, but unless you are willing to take action and put together a solid plan to follow, your chances for success are limited.
My Goal For All My Clients Is Very Straight Forward.
To help your profits soar. To provide you with actionable strategies that you can use to grow your business beyond anything you ever expected. Working together will give you a fully customized and strategic process that is designed to be profitable and sustainable.
Ready To Start a Conversation With Me?
Set up a complimentary professional and powerful problem-solving session and openly explore the benefits of beginning a consulting relationship. Fill out the form below or check out my programs.
Check out our programs!
http://www.lizwendling.com/coach-one-on-one-with-liz/
http://www.lizwendling.com/sales-and-marketing-accelerator/
http://www.lizwendling.com/update-the-way-you-sell/
If you are a person of action, committed to achieving a high level of success, seeking innovative marketing and sales strategies, and clear accountability plan to stay on course, say yes to yourself. You will also receive the guidance of a proven and successful mentor to be there for you every step of the way.
I will guide you to the essential strategies you need to maximize your business opportunities and possibilities. You can attract more clients, more sales, more profits, more loyalty, more distinction and more success.
Want to chat? http://www.lizwendling.com/strategy-call/